ARTICLE POSTS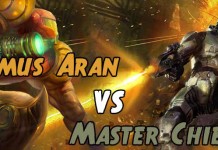 Samus Aran is the leading character of Nintendos popular Metroid series and Master Chief is the leading character from Microsofts Halo series. Both are relatively similar in appearance and reside in a similar game universe. The big question is who...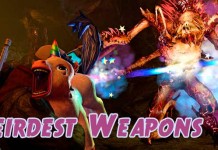 Weapons in video game range from useless to awesome and everything in between. A lot of games that don't take themselves too serious will often add some crazy weapons that can either be unlocked via an easter egg or in...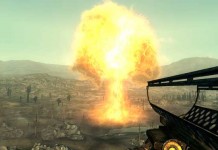 The last generation of gaming gave us some amazing video games. While some games gave us the same old weapons as before, there were a few that had some kick ass weapons! I have already written about the most impressive...
Video game gadgets are often complex and will likely never be remotely possible to exist in the real world, which sucks because there are some seriously cool gadgets in video games. Here's our real life gaming gadgets wishlist. Maybe some...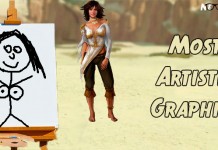 Every now and then a development team will come along and make a game that breaks away from the shiny Unreal Engine graphics and makes something that looks unique. Sometimes a new artistic direction can go horribly wrong for a...
Hey protect me while I put myself in unnecessary danger! We all hate the moment when we have to protect an NPC while they perform some stupid task that always happens to complete just as you kill the final enemy!...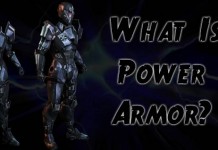 When we hear power armor most of us will think of The Brotherhood of Steel but do any of us know what Power Armor actually does? Judging by the name you could guess it's a form of armor that makes...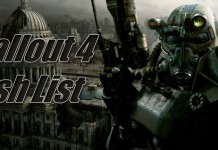 No one knows when Fallout 4 is actually going to come out but we do know that it is in the works. As much as I loved the past 2 games there was still a few issues I had that...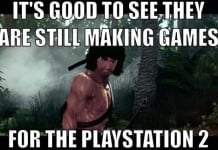 I think we have a potential game of the year on our hands people! The latest trailer for Rambo - The Video Game has been released and isn't it just a beauty! A Rambo game has been a long time...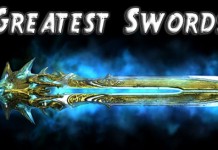 Video games are no strange to unique and interesting weapons. Swords are one weapon in particular that tend to get a lot of special treatment. We have compiled a list of the greatest video game swords of all time. Heavenly...