What is it about 8 bit music that is so great? How many hours have you spent playing a game on the NES where...
5. Resident Evil Revelations If there is one thing i hate nearly as much as bad cover art is boring art and that's what this...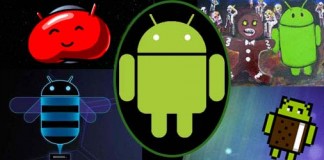 Something thats not so well known about android is all versions from version 2.3 contain an image easter egg. Gingerbread, Honeycomb, Ice Cream Sandwich...