RELATED QUESIONS
Below you will find some related questions that people have asked related to this keyword.
View All Gaming Questions & Answers
UBISOFT POSTS
When I view the map in assassin's creed Valhalla I get an online service error 0xb0000000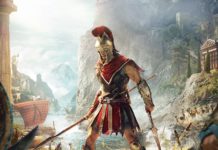 The first entry in the Assassins Creed series first released in 2007 and since then we have gotten at least 1 new entry the series every single year. Generally speaking, most of the games released on non-handheld platforms, have been...