RELATED QUESIONS
Below you will find some related questions that people have asked related to this keyword.
View All Gaming Questions & Answers
STEALTH POSTS
How do you perform a Shoji assassination as the optional objectives during camp liberations in Ghost of Tsushima?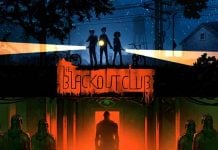 Score: 6/10
It is quite a common movie situation where the adults are oblivious to the impending danger and it is up to the kids to save the day. It is not a premise that is used very often in video games...