RELATED QUESIONS
Below you will find some related questions that people have asked related to this keyword.
View All Gaming Questions & Answers
OFFICE POSTS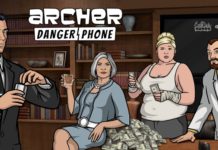 Archer is a show that is known for its dry-witted humour and crazy spy scenarios. Any form of a video game based on this franchise would want to at least capture both of these aspects quite well in order to...
How do you gain access to chairman Rockwell's office in the quest the city and the stars