RELATED QUESIONS
Below you will find some related questions that people have asked related to this keyword.
View All Gaming Questions & Answers
ICE POSTS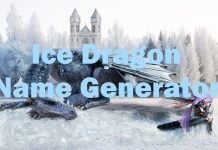 The vast majority of fantasy settings will show off fire breathing dragons. For universes that stick to the logic that dragons are creatures of magic, the fire they breath doesn't need to make sense, since its magic. This brings us...