RELATED QUESIONS
Below you will find some related questions that people have asked related to this keyword.
View All Gaming Questions & Answers
HALLOWEEN POSTS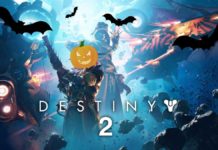 Seasonal events are always an exciting aspect of any online game. They bring some welcome decor change to familiar areas and give you something new to do to break away from the normal daily grind. Destiny 2 has a range...
Is the Old Scratch's Gym building for the halloween event in Simpsons Tapped Out worth spending donuts on?