RELATED QUESIONS
Below you will find some related questions that people have asked related to this keyword.
View All Gaming Questions & Answers
FOREST POSTS
How do you unlock the stone door to get into the forgotten forest in Kena?
How do I get the Kikwi down out of the tree when he is too scared to climb down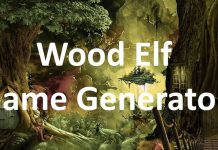 Wood Elves are very much the same as regular elves. Level headed and calm people who show great beauty and grace to the world. Wood elves differ in their lifestyle more than their personalities, which is more the case for...