RELATED QUESIONS
Below you will find some related questions that people have asked related to this keyword.
View All Gaming Questions & Answers
CAMPAIGN POSTS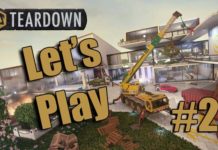 Performing under pressure is definitely not my strength and it is proven in this episode. This is the first challenging mission in the game. I think this may be one I struggle to complete at any stage of the game....