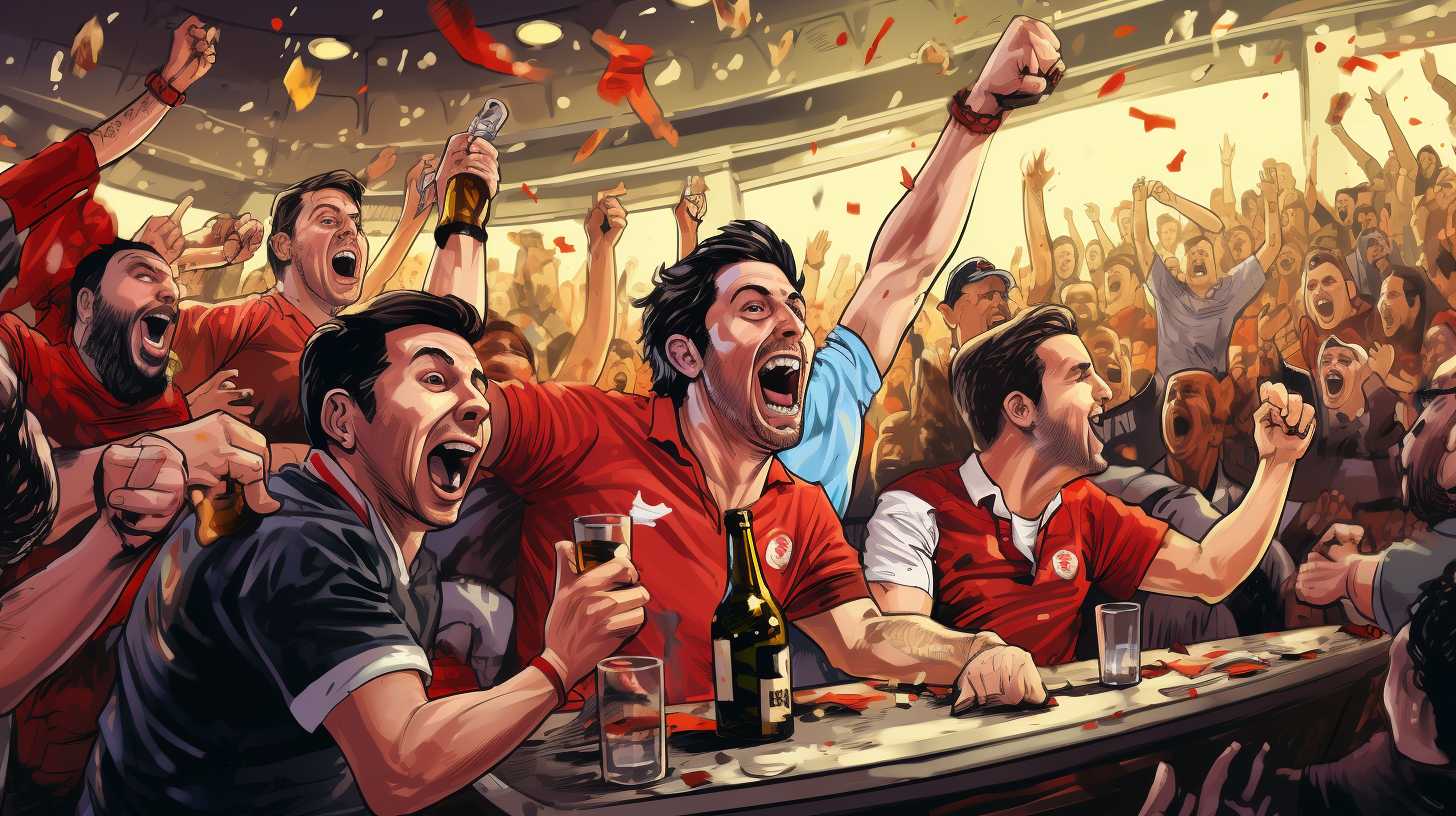 Sports fans around the globe, gather round! Whether you're huddled up in your living room with your friends, absorbed in the spectacle on your TV screen, or you're feeling the electric energy ripple through a packed stadium, there's one thing we can all agree on: sports have the power to thrill, inspire, and bring people together.
But what if there was a way to add an extra layer of excitement to your sporting experience, to transform an ordinary game into an unforgettable social event? That's where the magic of sports drinking games comes into play. Just as sports themselves require skill, precision, and a bit of luck, these carefully crafted drinking games offer a unique twist to your viewing parties, creating a playful environment where everyone can feel like they're part of the action.
From the uninitiated to the seasoned veterans, this list of drinking games has something for everyone. Carefully designed to amplify your sports watching experience, they fuse the thrill of competition with camaraderie and sheer fun. They add just the right amount of unpredictability to keep everyone on the edge of their seats, turning every whistle blow, touchdown, goal, or three-pointer into a reason to celebrate (or commiserate) together.
Remember, the key to these games is not about the drinking itself, but the spirit of participation, friendship, and of course, sportsmanship. Always ensure you're drinking responsibly, know your limits, and ensure everyone in the game is of legal drinking age.
So put on your team colors, stock up your fridge, and get ready to see your favorite sports in a whole new light. Welcome to the ultimate list of drinking games for sports fans. Let the games begin!