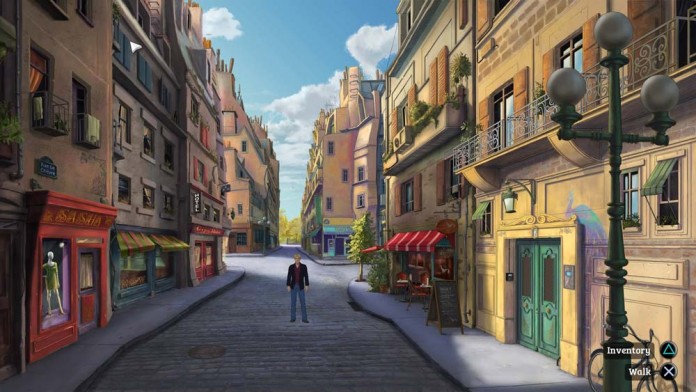 You can go to Henri's apartment from the main map of Paris. You will arrive outside if the apartment block and be out in the street. There is no immediate way inside the apartment door which can be found on the right side of the street, across the road from the Sasha store. If this happens then you must first visit Vera Security before you can proceed.
After you have spoken to Annette at Vera Security you can engage in some dialog at the intercom. Use all the options and this will give you access to the apartment. Head on up to the apartment to continue the conversation.
Laine will deny that he has ever met Annette before. He will keep denying until you show him the photograph. Once you have done this he will spill the beans.
After Laine has left theapartment, walk over and speak to the woman on the couch. Use all possible dialgue options and head out of the apartment and go back to Vera Security.