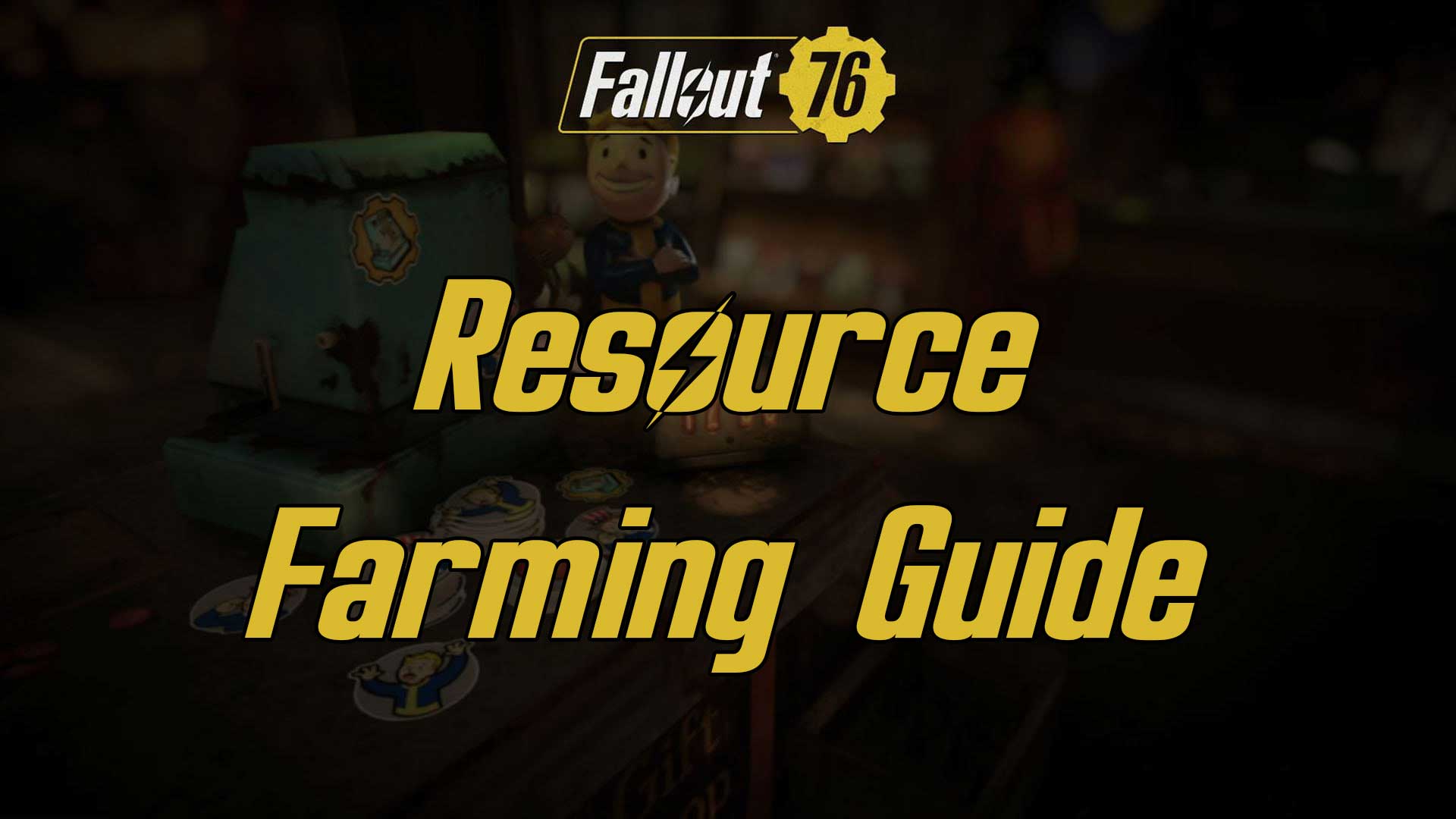 Resources and Crafting are new mechanics that were introduced to the Fallout franchise as part of the settlement system in Fallout 4. It was a fun feature but for players who didn't have to deal with hunger and thirst, it was more of an optional bit of fun than anything critical. Fallout 76, however, has completely changed this as crafting and gathering resources is essential to survival. 
For players just getting started, you may find that the game seems quite hard. If you are relying on the weapons that you find from dead enemies, you are going to find enemies hard to kill. You need to take advantage of the crafting and upgrading if you want to get ahead. That is where this guide aims to help. 
Finding resources is time-consuming and can be difficult at times too. You badly need some adhesive but where the hell do you find it? Spending hours searching for a bottle of wonder glue or for some tin cans quickly gets boring. This wiki aims to provide you with scavenging guides for all of the major resources that you will need to go junk hunting for. 
Before I go digging into the individual resources, I want to give some general guidelines and tips for finding lots of Junk in Fallout 76. These rules will apply to most of the resource types you need with the exception of the very rare stuff. 
Server Hopping To Restock Supplies
Each of the resource-specific pages in this guide will show you the best locations to find a specific resource. Using wood as an example, if you visit a location on the map that has several woodpiles, you can harvest all of the material here. If you hop over to a different server when you log in, all of the wood will be back and you can harvest it all over again! The same applies to the vast majority of junk and supplies found in various other locations on the map. Hop into a private server or one with a friend and keep farming the same resources over and over without the hassle of having to travel. 
This guide will explain how to server hop and how to use it to your advantage for several other things, not just for gathering crafting components and supplies.
Marking Items You Need 
Most of us don't, and will likely never know off all of the materials you get from scrapping the various pieces of junk in the game. Sure, it might be obvious that you get metal, screws and springs from some mechanical items. Often you will get them from items you do not expect. 
When it comes to materials like ballistic fiber, chances are you are not going to be able to use common sense to figure out where to obtain it. This is where the game is gracious enough to give you a really useful tool to help. There is a tool that allows you to mark specific crafting components that you need. When you are out scavenging, a little magnifying glass will appear next to a piece of junk to let you know it can be scrapped to yield a crafting material that you need. 
Workshops and Junk Piles
Junk piles randomly appear around the map. They are a lot like ore veins except they have an infinite supply of junk instead of ore. Don't ask how they work, just be thankful that these garbage goldmines exist!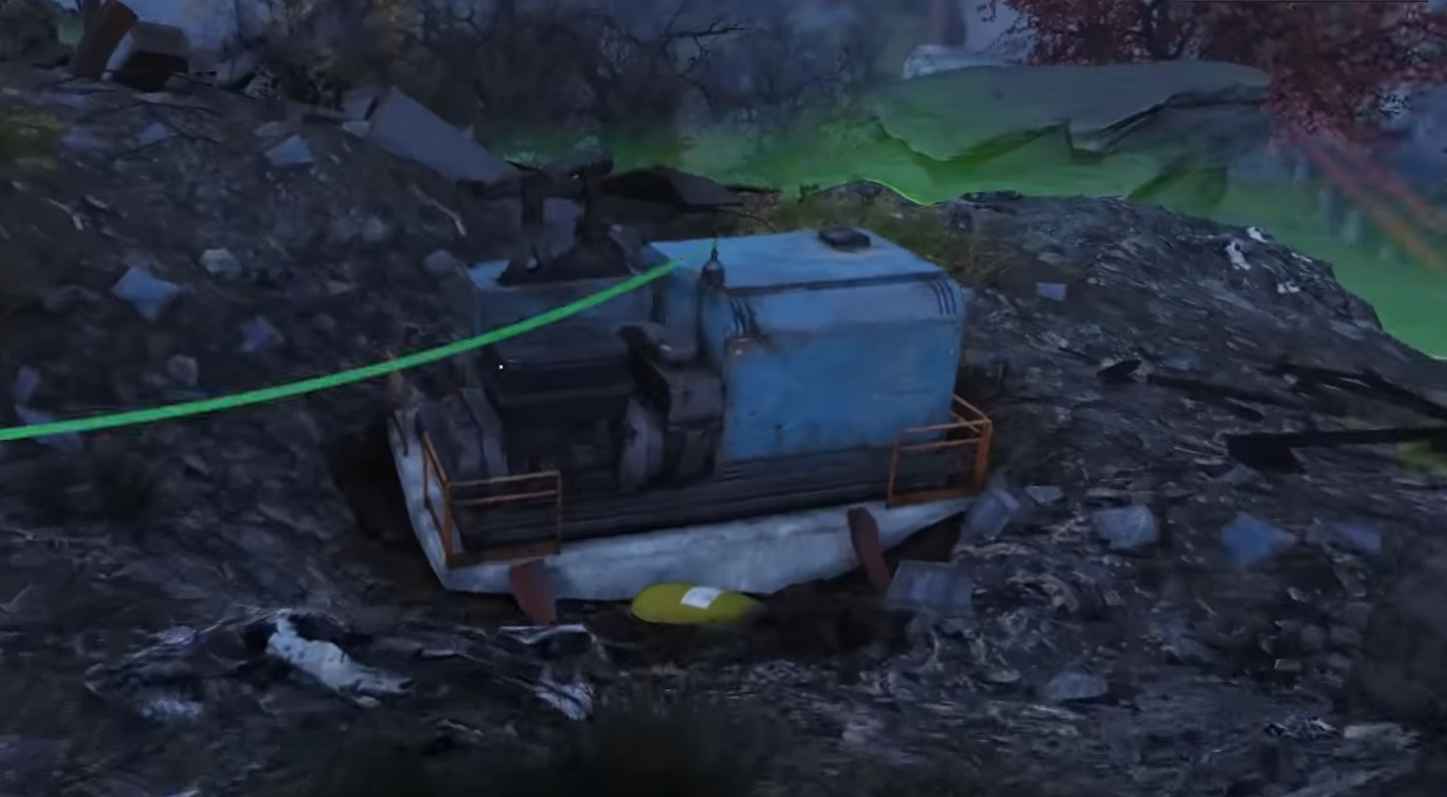 You can find these all over the world, but the best place to look is at the workshop at Charleston Landfill which contains three junk piles. Return to this every hour and your junk collecting machine will give a lot of great materials for you without you having to go to the trouble of putting any work into searching yourself. 
Fallout 1st for Stash
As much as I hate to reference this in a guide, it is worth noting as it makes scavenging for supplies incredibly simple thanks to the tent and the scrap box. The scrap box allows you to store infinite junk and supplies and the tent is like a small CAMP that you can place anywhere for free (no cap cost like there is with a CAMP) and it gives you access to your stash boxes, meaning you will never become over-encumbered again. 
Having access to a private server also means you could capture the Charleston Landfill or any location with a place to mine resources and never have to worry about other players attacking you. I know it is complete garbage that you have to pay extra for these benefits but they make farming junk and supplies 10 times easier. If you plan on investing a lot of time into this game and have the money to spare, it is probably worth paying for.