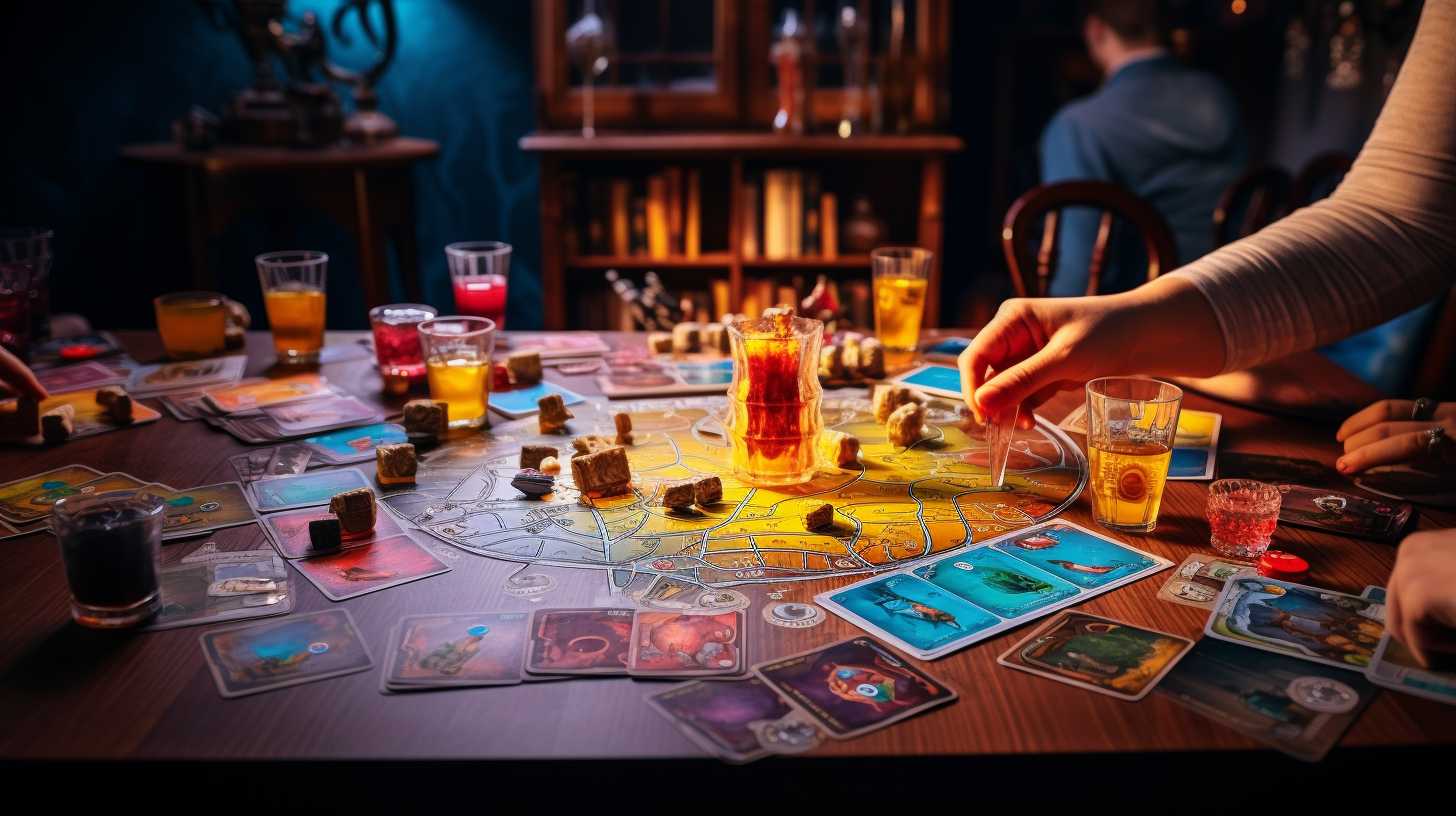 Attention all board game buffs and party lovers! Have you ever wondered what would happen if you merged the intriguing complexity of board games with the electric energy of a social gathering? Well, ponder no more. We've curated a list of board game-based drinking games that will take your game nights to uncharted territories of fun.
Picture this: a board sprawled out on the table, tokens gleaming under the lights, a group of friends eager for what the night has in store, and a spark of excitement in the air. These games are not just about the drinks, but the thrill of strategy, the suspense of luck, and of course, the laughter that only board games can provide.
This expertly crafted list ranges from games that transform your cherished classic board games into refreshing social experiences to innovative, drink-centric games that are bound to become your new party favorites. Whether you're a board game veteran or a newcomer looking to spice up your gatherings, there's something here for everyone.
Remember, the goal of these games is not about the amount consumed, but the fun and camaraderie they inspire. Ensure everyone participating is of legal drinking age and remembers to drink responsibly, being mindful of their limits. It is easy to get carried away with these drinking board games.
So, dust off that old board game, invite your friends, pour a responsible glass, and brace yourselves for an evening of strategy, suspense, and unforgettable fun. Welcome to your definitive list of board game drinking games. Let the dice roll!