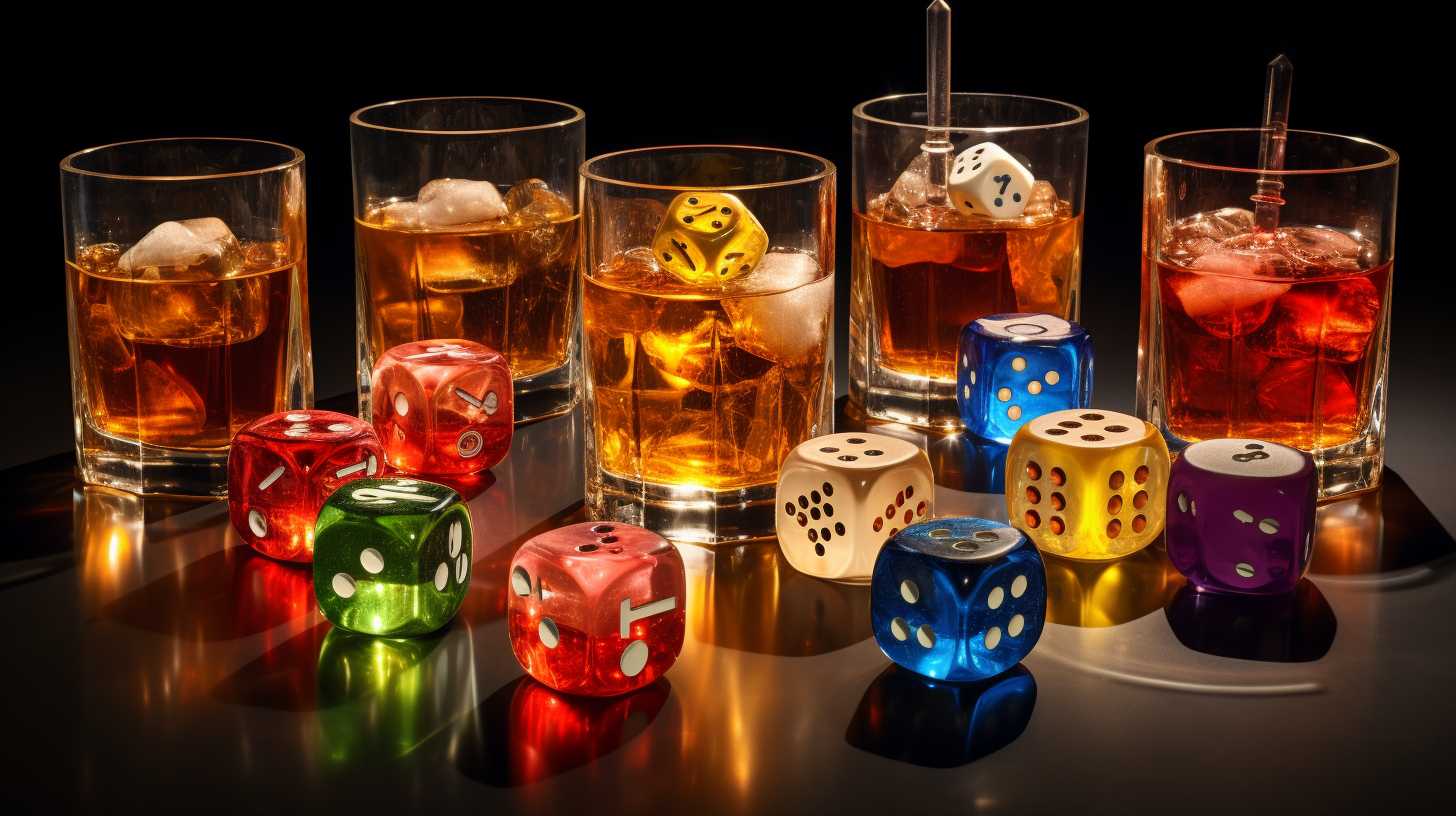 Hello, dice game fans! Ever thought about making your dice games even more exciting with a drink or two? Then you're in the right spot. We've made a list of dice-drinking games that will make your game nights a lot more fun.
You and your friends, a pair of dice, and some drinks. These games aren't just about drinking. They're about having a good laugh, getting a little competitive, and making memories. Dice are easy to come by so this is a cheap and easy way to add some fun to a pre-drink session.
In our list, you'll find all sorts of games. There are classic dice games that we've turned into drinking games, and also some brand new games we think you'll love. Whether you're an expert dice roller or just looking for a fun new game to try, we've got something for you.
Remember, these games are about having fun, not about drinking a lot. Make sure everyone playing is old enough to drink and knows their limits.
So grab your dice, call up your friends, and get ready for a great night. Welcome to your ultimate list of dice-drinking games. Let's roll!