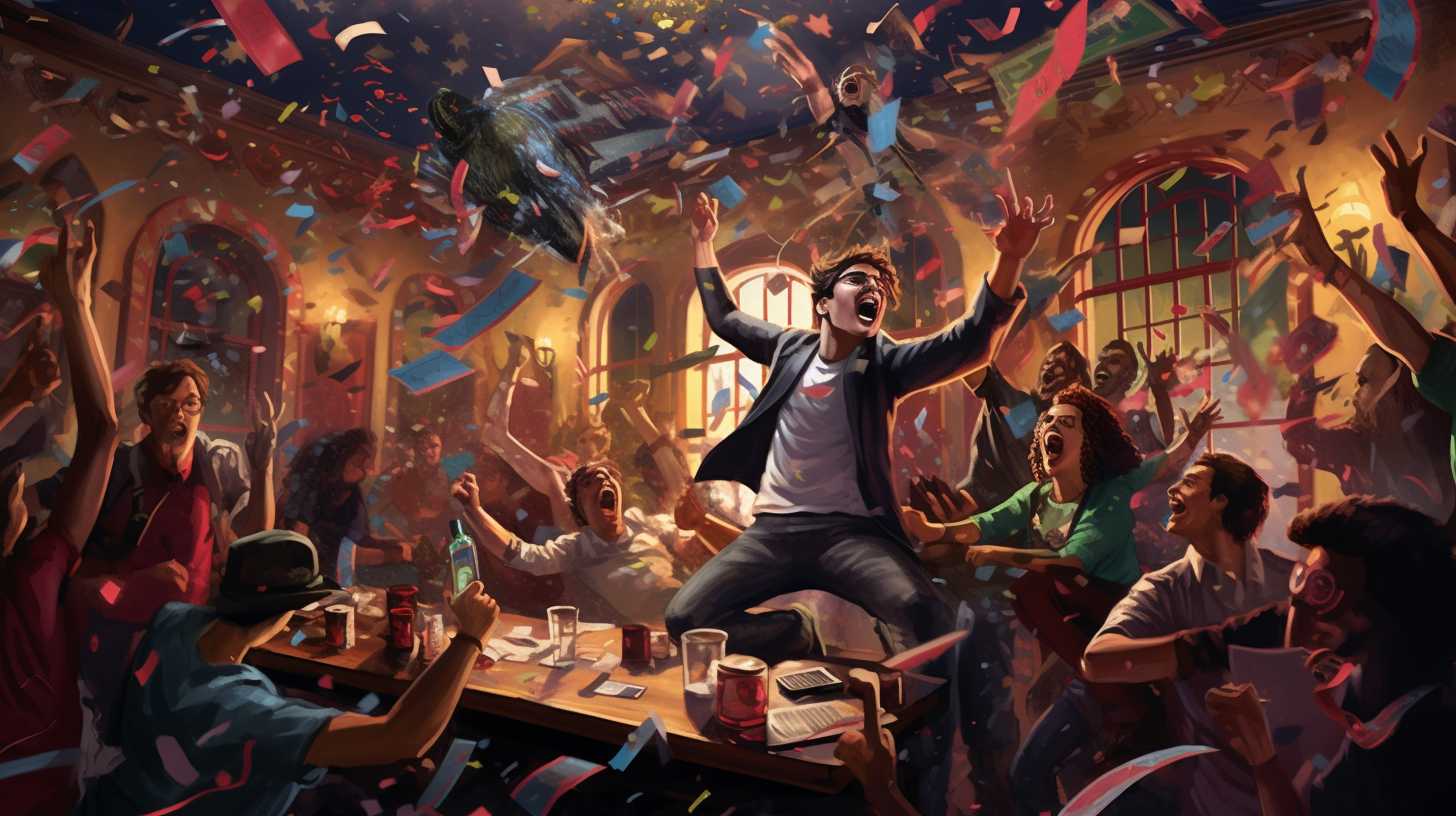 Hello, college students! Ever thought about bringing a touch of extra fun to your dorm gatherings or campus parties with some lively drinking games? If so, you're about to ace this class. We've assembled a list of college drinking games that are sure to turn your get-togethers into legendary events.
Picture this: you and your college buddies, a cozy dorm room or a buzzing campus party, your go-to drinks ready, and a game that gets everyone involved and laughing. These games aren't just about the drinks – they're about fostering camaraderie, breaking the ice, and creating memories that you'll cherish long after graduation.
Our list ranges from classic college favorites to fresh new games we're sure will become staples of your campus life. Whether you're a freshman new to the college scene or a senior looking to make your last year epic, there's a game here for you.
Remember, the main goal of these games isn't about how much you drink, but the shared fun and bonds they help create. Just don't mention this while you are going wild at a frat party, it is all about drinking there! It's important that everyone participating is of legal drinking age and drinks responsibly, mindful of their limits.
So, prep your playlist, get your drinks ready, gather your friends, and get set for an unforgettable college experience. Welcome to your ultimate list of college drinking games. Let the good times roll!