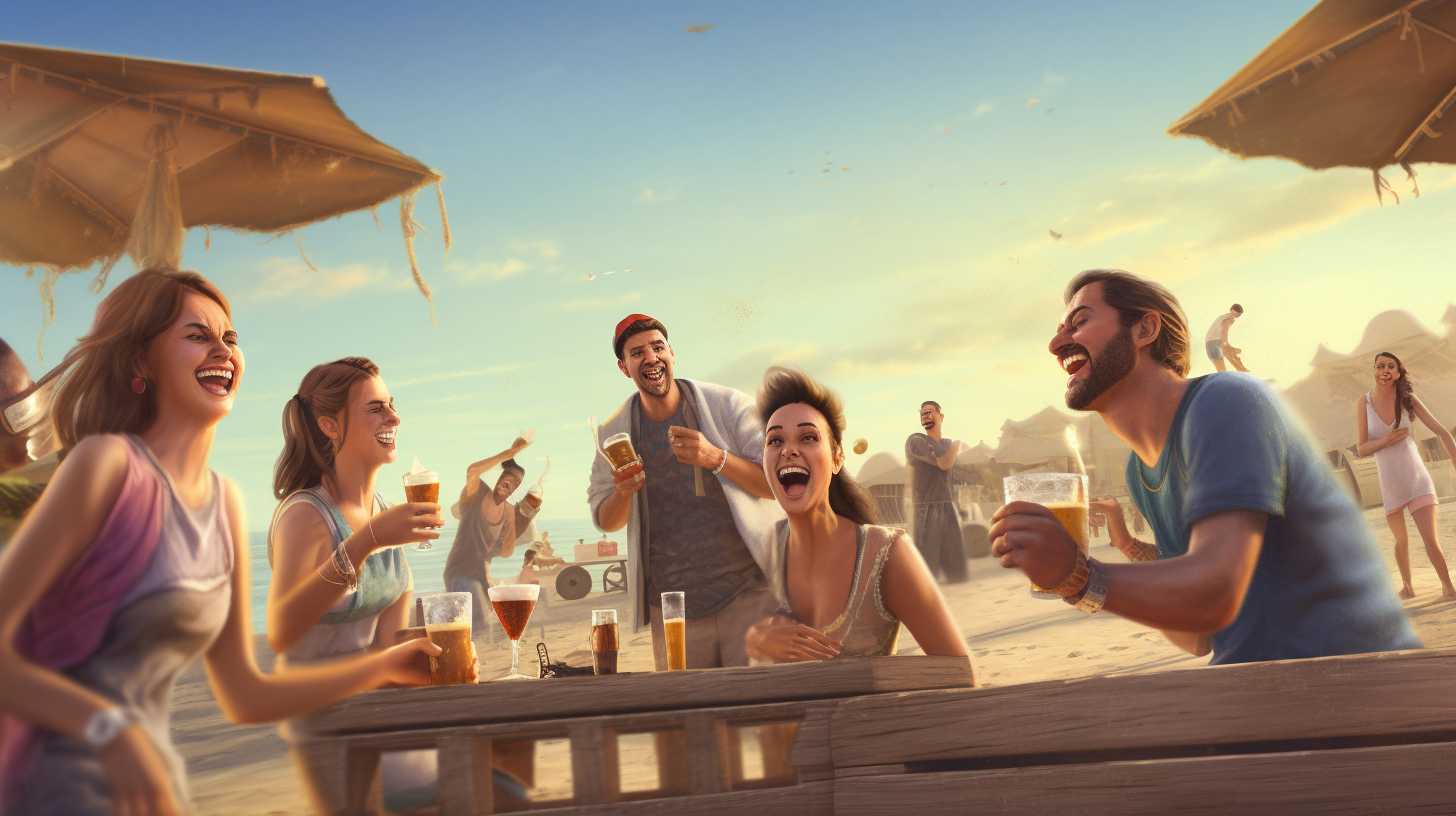 Hello, beach lovers! Ever thought about bringing an extra wave of fun to your beach days with some exciting drinking games? If so, you've just discovered a treasure chest! We've gathered a list of beach drinking games that are sure to make your sandy hangouts even more enjoyable.
Imagine this: you and your friends, the sound of waves crashing nearby, the sun shining, drinks chilled, and a game that turns your beach day into an unforgettable party. These games aren't just about the drinks, they're about bonding over beach games, soaking up the sun, and sharing a lot of laughs.
Our list covers a range of games, from those that need just a simple set of cups to others that take advantage of the natural beach surroundings for a fun twist. Whether you're a seasoned beach-goer or planning your first seaside adventure, there's a game here for you.
Remember, the aim of these games isn't just about drinking, but about enhancing your beach experience and building unforgettable memories. Please ensure that everyone participating is of legal drinking age and drinks responsibly, keeping their limits in mind.
So, pack your beach bag, prepare your favorite summer drinks, invite your friends, and get ready for a day full of sun, sand, and shared laughs. Welcome to your ultimate list of beach drinking games. Let's hit the beach!