LATEST TOWER DEFENSE GAMES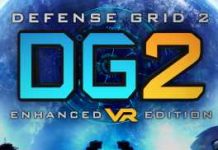 Oculus VR version of the tower defense game Defense Grid 2 by Hidden Path Entertainment. Kittypocalypse is an in-depth, strategic tower defense game built exclusively for VR. Across a diverse range of environments, defeat the hordes of evil alien kitties and salvage what's left of your home planet.