The PlayStation move controller was released for the PlayStation 3 back when the eye toy camera was released for the system. The tech seemed to be inspired by Nintendo's Wii remote which launched before the PS move did.

The big improvement over the Wii remote was full light saber style action rather than the limited axes that was available in the original Wii remote.

The tech never took off with the PlayStation 3 and the PS move controllers ended up being very cheap to buy, until the PSVR was launched. It has now become the PlayStation 4 VR move controller and is no longer something people associate wit the Ps3. After the PSVR launch the demand for the remotes soared and the cost of these jumped considerably

The PS move controllers are used in VR games to act as both of the users hands. This makes games like surgeon simulator a completely new experience as you no longer have to deal with the desperate controls on the game controller. Below is a list of games that are supported by the PS move controller
LATEST PS MOVE GAMES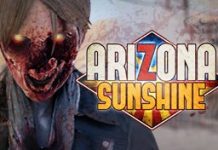 A zombie outbreak has taken over the united states. You must make your way through the Arizona countryside in the hope of finding rescue.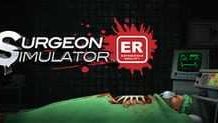 Forget everything you know about backstreet surgery. The moment you have been waiting for your whole life is here! Surgeon Simulator: Experience Reality is taking the ER to VR, where you can perform all of Bob's favourite procedures with your...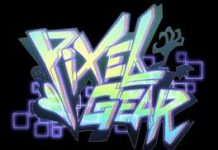 Pixel Gear is a pixel style VR shoot-em-up with a variety of humorous cartoon monsters and ghosts as enemies. Utlize your skills and weapons to defeat them, gain energy, and apply your skills wisely to slow down time and load...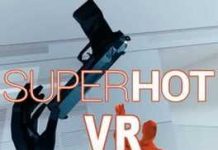 SUPERHOT VR is a title reimagined and redesigned from the ground up for Oculus Rift and Touch hand tracking controllers. The fruit of over three years of close cooperation between the critically acclaimed SUPERHOT Team and Oculus, SUPERHOT VR brings...
It's like Jazzpunk meets Superhot. You are a secret agent who can slow down time. You can grab bullets mid air and throw them back at the enemy. The game mechanics are fun, but the missions are better. The game...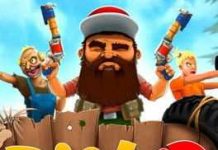 The follow up to Dick Wilde brings some pretty significant changes. The addition of a moving raft brings something new to the levels. Online coop further adds a layer of madness to the game as you and another player can... A wild western shooter with a twist. Take on cowboys with dual pistols and then an array of...wild weapons that may fit the wacky west rather than the wild west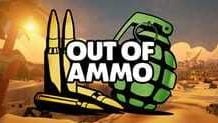 An intense virtual reality strategy game, Out of Ammo has you constructing defenses, calling in artillery, issuing orders, and even taking control of your soldiers directly in order to survive for as long as you can! With a birds eye...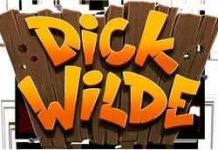 Those pesky swamp critters are at it again! Scarin' off all the good folk who just want to go huntin' and fishin' on their lakes and lagoons! We're talking piranhas, eels, 'gators - you name it! There's even been talk...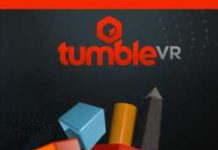 Tumble VR is a very simple concept for a VR game. You must stack objects of various shapes on top of each other until the tower reaches a certain height. There are a couple of other game modes that switch...