LATEST PARTY GAMES
Prepare yourself for an innovative and social twist on virtual reality gaming. The Playroom VR, free to download via PlayStation Store for all PS VR owners, contains six games that will leave a huge impression on every party. Grab your...

Atom Universe is a Free-to-Play social Virtual World: a theme park featuring fun people and fun things: plenty of games, rides and amusements, as well as advanced social interactions.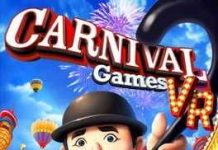 Carnival Games VR brings an immersive virtual reality experience, allowing you to explore the park, interact with patrons and play up to 12 different games. Enter a themed Carnival Alley where you can play a game and earn tickets for...