The Dualshock controller is the name of the primary game controller used by PlayStation game consoles. With each new PlayStation system release, comes a new iteration of the controller. As of the PS4, where the PSVR launched, the controller in use is the Dualshock 4.

Since most PSVR games make use of the PS move and aim controllers as a way for the user to interact with the game, you can be limited in what you can play if you do not own them. This list contains Vr games that use the dualshock as the primary controller or at least allow for it instead of the standard motion controls that VR games tend to use.
LATEST DUALSHOCK GAMES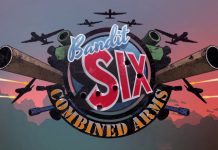 Bandit Six: Combined Arms puts you in the seat of a World War II tail gunner on a large warplane. You must defend the plane from attacking fighters. A second game mode lets you play as a turret gunner on...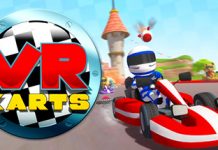 Mario kart, but not quite as action packed. This game puts you in the seat of a go kart where you must race against other karts and take them out using weapons. The game doesn't have the same depth that...