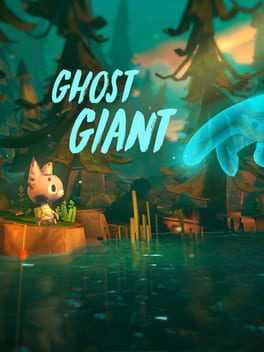 A friend in need is a friend indeed, and friendship can come in the most unusual forms. Like in that of a giant ghost.
In Ghost Giant, you meet young Louis. He lives in an out-of-the-way part of town, where he tends to the family sunflower farm together with his mother. Life isn't always that easy though, and Louis is incredibly lonely. That is, until you enter his life.
As the player you take on the role of the Ghost Giant. And a giant you are indeed! Use your see-through hands to lift furniture, vehicles and trees. You can even rotate and open entire buildings to reveal the stories going on inside. The picturesque town of Sancourt becomes your own little dollhouse sandbox.