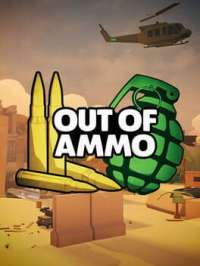 Take control of a small military base as a grand overseer. View the battlefield from above and take control of the soldiers below to fight off incoming enemies.
Physical Information
Position: Seated or Standing
Calories Burned: Minimal
Play Area Size: Small
Chance of Injury: Minimal
You could probably play this game while sitting down, you would just need to make sure the camera can see your hands if you were to touch the floor. You need to move very little. As you move, you will do it fairly slow that you will never work up much of a sweat.
Motion Sickness
Sickness Intensity:
1
You can teleport to move, but you are generally limited to moving within a very small area. Since teleporting is good for preventing motion sickness, the tiny area in which you can do so really helps out.
Screenshots
Out of Ammo Review
Out of Ammo is a unique game and has a lot about it that makes it very enjoyable. The biggest problem it has is the scale. It does a great job at brin... Read Full Review