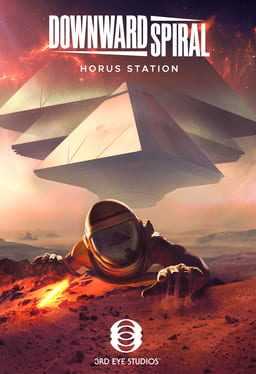 Downward Spiral: Horus Station lures players through a lost vessel abandoned by its crew. Solving the mystery of the space station will take wits and ingenuity as you fight or avoid dangers unknown. Use the ship's maintenance hardware – like bolt throwers, rail guns, and arc welders to take out threats, solve puzzles and find the truth of why Horus Station has been left drifting in space.
Downward Spiral: Horus Station's focus will be heavy on environmental storytelling, as the game features no dialogue or cinematics. Instead, players will have to piece together the plot through observation and interpretation as they navigate the derelict space station, accompanied by the electronic ambient soundtrack composed by platinum selling HIM frontman Ville Valo.
Additionally, 3rd Eye Studios is introducing an innovative control system that rethinks how movement works in zero-gravity. Rather than just float, players will have to push themselves off of the environment to propel themselves forward, or use tools just as they would in deep space.