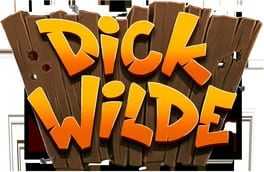 Those pesky swamp critters are at it again! Scarin' off all the good folk who just want to go huntin' and fishin' on their lakes and lagoons! We're talking piranhas, eels, 'gators – you name it! There's even been talk of a giant mutated Turtle on the loose! Good thing our fav'rite gun-slingin', grenade-launchin', cross-bow firin' exterminator, Dick Wilde, is on standby to open up a can of whoop ass!
PLAY AREA INFORMATION
Position: Seated or Standing
Play Area Size: Small
Chance of Injury: Minimal
You remain stationary while you play this game which will greatly reduce the likelyhood if you getting injured while playing. With that being said, you will need to move around and dodge incoming attacks.
MOTION SICKNESS
Sickness Intensity:
1
Since you remain stationary for the entire game, the chances of getting sick are very slim.