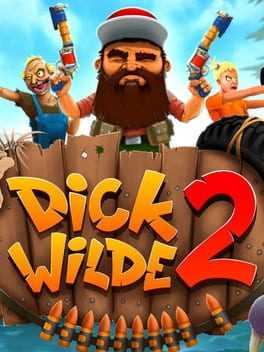 The follow up to Dick Wilde brings some pretty significant changes. The addition of a moving raft brings something new to the levels. Online coop further adds a layer of madness to the game as you and another player can take on the hordes of monsters together.
A toxic outbreak has been unleashed, mutating the wildlife in the local rivers and lakes! Pair up with your friends in co-op mode and take on the deadly ooze and its disgusting dwellers. Players can clear the swamplands with 16 all-new super-powered weapons – from physics-defying beam guns to homemade revolvers.
PLAY AREA INFORMATION
Position: Standing
Play Area Size: Small
Chance of Injury: Minimal
Much like the first game, you do not need to move much. You are on a moving raft, but your character can't move so there is very little need for you to take any steps. You can tilt your body but even that does nothing to dodge enemy attacks. You will stand still for the duration of the game.
MOTION SICKNESS
Sickness Intensity:
5
The moving raft does take a bit of getting used to. At the very start, you will find it strange, particularly when the raft stops, which it does quite often. Once you start focusing on killing monsters, you forget all about the sickness.