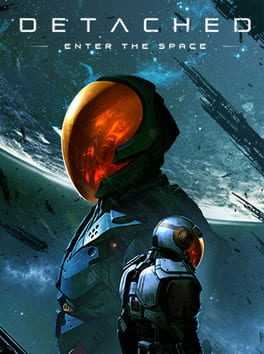 Detached is a space exploration VR game that demands tactics and skill to survive. Strap yourself in for hardcore gameplay uniquely designed for VR headsets.
Trapped in an abandoned space station, you must race against borrowed time to find your crew before your oxygen supply runs out. As you solve puzzles to open airlocks, locate power cores and disable transmitters, something tells you that you won't be alone when you finally escape into the universe's deep infinity.
—
These are the tenets of deep space society. Detached drops you at the edge of a universe destroyed by human misrule and extortion. Thanks to years of warfare and greed, the human colonies in deep space are no more. The great factions have crumbled; the corrupt corporations have dissolved.
Most people adhere to the last remaining code of humanity: no killing. But in the lonely expanse of space where resources are low, many are willing to bend the rules to survive.
"Detached will give you tons of freedom in how you play, and the gaming sensation is intense," says Łukasz Hacura, Creative Director of Anshar Studios, "players of our Early Access release told us exactly what we needed to know to make the game absolutely electrifying for virtual reality headset users."
Detached isn't just a game; it's an experience. Unlike many games where VR is a mere expansion, VR is the primary asset of Detached. To complete the game, you must master the controls of your EVA spacesuit and develop your ability to move in a realistic zero-G environment.
Put your skills to the test in both single-player and multiplayer modes. Multiplayer pits you against your friends in an entirely new take on capture the flag. Race against each other to gather the necessary skills and complete your mission. Every second is precious, and every choice you make can mark the difference between life and death.
Single-player mode makes full use of the VR headset, giving you the chance to interact with the tranquil expanse of space. Beta players have lauded Detached's sandbox environment that encourages players to enjoy the types of experiences normally only felt by astronauts.