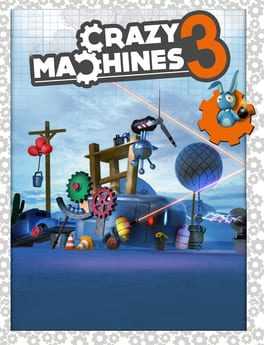 A hyper-realistic simulation with plenty of physical puzzles awaits! Did ever wonder what a leaping-laser-mouse-bomb would look like? Or better yet: what it's capable of?
Then be ready for your very own ultimate playground with possibilities you didn't know you could imagine.
Use physical systems to your advantage, no matter if it's electricity, explosions, lasers, lightning, or wind. By tinkering with chips you can provide objects with individual properties, like floating, rotation or weight. Nothing is impossible. If you don't like that wooden plank, take your pick from 15 different materials and millions of colors. It is, after all, your own machine…
Additionally, we also let you use the Steam Workshop to gain access to an unending supply of puzzles and machines to implement into your game. And when you build your ultimate machine, you can share it with the whole world with a single click.