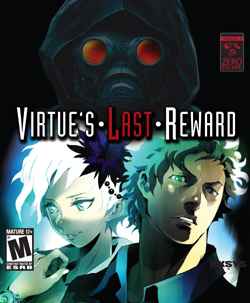 Zero Escape: Virtue's Last Reward is a suspense-driven visual novel/puzzle game and spiritual sequel to the hit, 999. Zero has kidnapped nine people and placed them in a warehouse to play the deadly Nonary Game. These seemingly nine strangers have bracelets that will kill them if they don't play the game correctly. However, how can they trust each other, and do some have ulterior motives? Play as Sigma and decide who to trust and who to betray in this plot twisting visual novel! Who is Zero, why has Sigma been brought here and who exactly are the others? With fully voiced dual language support, mind-bending puzzles and more, solve the mystery that is Zero!
REVIEW
For me this game was a massively unexpected experience that I have a long bus journey to thank. I absolutely loved Virtues Last Reward and I would say that you should not judge this book by it's cover. Virtues Last Reward is an amazing puzzle game that has an incredible story that really sucked me in. I found it hard to put the Vita down as I really wanted to know what was going to happen next.
9/10
FAQ
Stuck and need some help? Check out some of the questions the community have asked relating to this game. If none of these answer your problem or you want to get some tips when it comes to a particular level, feel free to submit a question of your own.
RELATED POSTS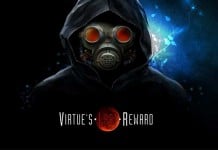 I had this game on my Vita for quite some time before I played it as I didn't think it was a game I would enjoy. I was very very wrong, Virtues Last Reward was absolutely amazing! The story pulled...