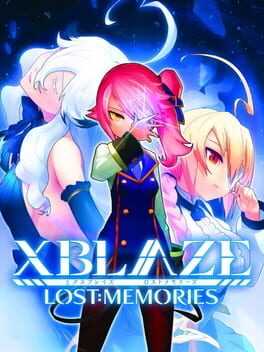 XBlaze Lost :Memories is a Japanese visual novel developed by Arc System Works. It is part of the BlazBlue series and the sequel to XBlaze Code: Embryo. It stars Nine and Celica from BlazBlue: Chrono Phantasma in their childhood
"XBlaze Lost: Memories, a visual-novel game based in the BlazBlue universe and the sequel to XBlaze Code: Embryo"
"Play as the enigmatic pink-haired protagonist as she navigates through a weird and wondrous alternate reality with the help of the mysterious girl Nobody in order to save her sister, who disappeared into this unknown world! While there she is tasked with finding "Memory Fragments", crystallized memories that not only serve as keys that will help her move on and find her sister, but also uncover the identity and story of the person those memories belong to!"
FAQ
Stuck and need some help? Check out some of the questions the community have asked relating to this game. If none of these answer your problem or you want to get some tips when it comes to a particular level, feel free to submit a question of your own.