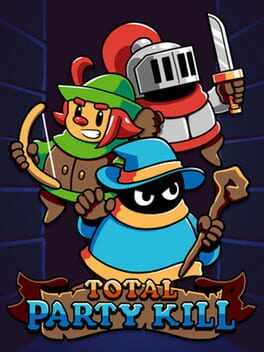 Your party enters a deep and dark dungeon… but the only way forward is creative use of friendly fire!
Control 3 different heroes and use their unique abilities to solve mind-bending puzzles by sacrificing your teammates. Throw heroes as the Knight, freeze them into ice blocks with the Mage, or pin them on walls and use them as platforms as the Ranger. As long as one hero survives to the goal, you win the level!
Total Party Kill is the winner of the Ludum Dare 43 game development competition with the theme "Sacrifices must be made". This extended edition contains improvements such as redone art and animations, new soundtrack, and tricky new levels!
FAQ
Stuck and need some help? Check out some of the questions the community have asked relating to this game. If none of these answer your problem or you want to get some tips when it comes to a particular level, feel free to submit a question of your own.