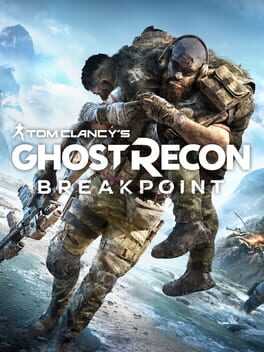 Tom Clancy's Ghost Recon Breakpoint is a military shooter set in a diverse and hostile open world entirely playable solo or in up to four-player co-op. Players will discover Auroa, a mysterious island where the most technically advanced facilities meet wild and untamed nature. Home to drone creators, tech giant Skell Technology, Auroa has fallen into the wrong hands and all contact has been lost.
The Wolves, a lethal ex–US Military unit of former Ghosts gone rogue, have taken over the island. Led by Nomad's ex-brother-in-arms, Lt. Colonel Cole D. Walker, portrayed by Jon Bernthal, they have reprogrammed Skell's drones into killing machines and are ready to use them, no matter the casualties. Nomad and the Ghosts are sent in on a recon mission, but their helicopters are shot down. Injured, without support, and hunted down, players will live an intense military experience as they fight to survive, take down the Wolves and regain control of Auroa.
FAQ
Stuck and need some help? Check out some of the questions the community have asked relating to this game. If none of these answer your problem or you want to get some tips when it comes to a particular level, feel free to submit a question of your own.