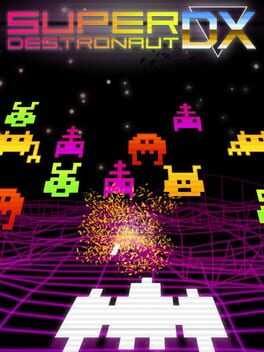 Once upon a time, arcade shooter gamers where you have to fend off impending waves of an alien menace, was all the rage, but while retro may be old, it is never forgotten. So, inspired by an arcade classic, Super Destronaut DX is retro space shooter that pits you against an enemy more dreaded than a UFO, a scoreboard. With multiple modes and high-scores that can be attained by yourself and players all over the globe, this is one game that will put you on the path of achieving as high a score as you can possibly muster.
| | |
| --- | --- |
| Release Date | July 11th, 2018 |
| Developer | Petite Games |
| Publisher | Ratalaika Games S.L. |



Super Destronaut DX Game Guides
Super Destronaut DX Questions & Answers
Related Posts
12 PS4 Games You Can Platinum In An Hour
If you are looking to get some quick platinum trophies then this list is going to help you out a lot. No need to worry about spending 100s of hours, for these games you can...