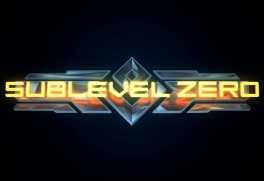 Sublevel Zero is a first-person roguelike six-degree-of-freedom shooter set in a universe where reality is falling apart. Take control of a lone gunship pilot whose mission is to loot and craft ancient technology.
No one remembers how or when the 'event' happened, but the world and reality itself is crumbling. Soon there will be nothing. As the clans fight over scraps, you will venture deeper into the ruins to find humanity's salvation in this 6DoF-meets-rogulike with looting, crafting, and permadeath.
FAQ
Stuck and need some help? Check out some of the questions the community have asked relating to this game. If none of these answer your problem or you want to get some tips when it comes to a particular level, feel free to submit a question of your own.