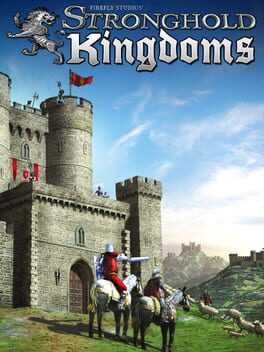 Live the life of a medieval lord online in Stronghold Kingdoms, the world's first Castle MMO. Farm peacefully, engage in political mind games or lay siege to sworn enemies.
Besiege the castle that's never been taken, overthrow ruthless tyrants, bankroll your faction's war effort, pillage your neighbour's resources, peacefully raise cattle or do it all! A range of stats, rankings and achievements gives every player something to aim for, from 'Banquet King' and 'Peacebringer' to 'Besieger of the Month' and 'Lionheart'! Factions, elections, liege lords and their vassals all provide a real sense of structured community, with many different ways to chat with other players, discuss strategies and build allegiances.
While an impregnable castle should be at the heart of any lord or lady's domain, you can also specialise with a vast research tree. Starting as a humble peasant, each promotion brings with it valuable research points to spend on trading, diplomacy, warfare, farming, religion and more. Be aware though, as your power grows so does your responsibility. Your vassals and parishioners will look to you for guidance and leadership. You may find yourself fighting for the crown itself!
FAQ
Stuck and need some help? Check out some of the questions the community have asked relating to this game. If none of these answer your problem or you want to get some tips when it comes to a particular level, feel free to submit a question of your own.