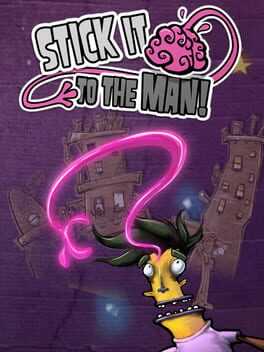 On an ordinary day, hard hat tester; Ray has a bizarre accident and wakes up with a giant pink spaghetti arm sticking out of his brain, giving him extraordinary mind-reading powers. Ray can suddenly change the world with stickers, transforming his paper universe by tearing it, folding it and using the crazy stickers he finds (along with his awesome new powers) to solve mind-boggling puzzles! Sadly, Ray doesn't have much time to get to grips with his new-fangled psychic abilities. Instead, he's on the run from 'The Man' for a crime he didn't commit. Can you help Ray out of this sticky situation? Get ready to tear it, rip it and Stick it to the Man!
FAQ
Stuck and need some help? Check out some of the questions the community have asked relating to this game. If none of these answer your problem or you want to get some tips when it comes to a particular level, feel free to submit a question of your own.
RELATED POSTS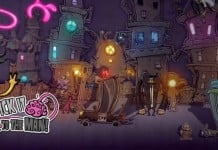 Stick It To The Man is a beautiful and wacky adventure through a cardboard world that brings back childhood memories of cardboard villages. The games unique artistic style combined with witty humour and fun puzzles make for a highly enjoyable...