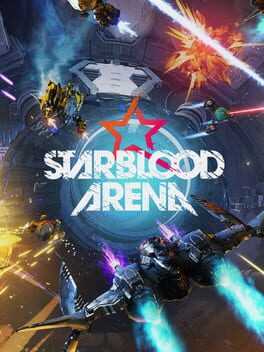 StarBlood Arena is a futuristic flight combat shooter developed for use with the PlayStationVR headset. Players navigate battle pods in 360-degrees-of-freedom through underground arenas in close-quarters competitive and co-op multiplayer gameplay for 2 to 8 players.
In tournaments set up across the galaxy by the StarBlood Network, players compete for fame, fortune, and survival. Successful competitors will unlock ship modifications and customization options and battle through the ranks of the online leaderboards.
FAQ
Stuck and need some help? Check out some of the questions the community have asked relating to this game. If none of these answer your problem or you want to get some tips when it comes to a particular level, feel free to submit a question of your own.