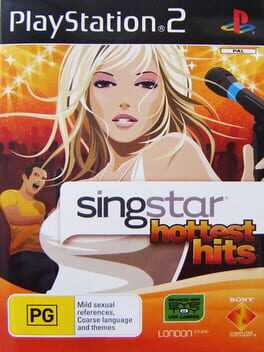 Tracklist:
Annie - I Know Your Girlfriend Hates Me
Avril Lavigne - When You're Gone
Calvin Harris - Acceptable In The 80's
Colbie Caillat - Bubbly
Delta Goodrem - You Will Only Break My Heart
Fall Out Boy - Thnks Fr Th Mmrs
Fergie - Clumsy
Finger Eleven- Paralyzer
Gabriella Cilmi - Sweet About Me
Lily Allen - LDN
Maroon 5 - Makes Me Wonder
Mika - Grace Kelly
Mika - Love Today
My Chemical Romance - Teenagers
Nelly Furtado - All Good Things (Come To An End)
One Night Only - Just For Tonight
One Republic - Stop & Stare
Operator Please - Just A Song About Ping Pong
Powderfinger - Lost And Running
Ricki-Lee - Can't Sing A Different Song
Sam Sparro - Black And Gold
Sean Kingston - Beautiful Girls
Sneaky Sound System - Pictures
Snow Patrol - Chasing Cars
The Fray - How To Save A Life
The Potbelleez - Don't Hold Back
The Ting Tings - Great DJ
The Ting Tings - That's Not My Name
Vanessa Amorosi - Perfect
Will. I. Am - I Got It from My Mama
FAQ
Stuck and need some help? Check out some of the questions the community have asked relating to this game. If none of these answer your problem or you want to get some tips when it comes to a particular level, feel free to submit a question of your own.