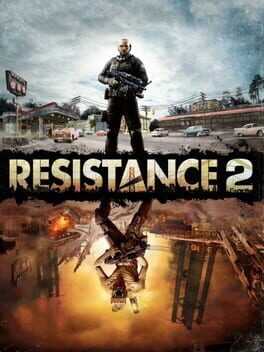 After a valiant struggle to stop the Chimera invasion in Europe, mankind must make its last stand on the shores of the United States. In the highly anticipated follow-up to the best-selling PLAYSTATION® 3 game.
Powered by Insomniac Games' third-generation PLAYSTATION® 3 technology, Resistance 2 will deliver unprecedented console gaming breakthroughs with a standalone eight-player, class-based online co-op campaign and 60-player online competitive multiplayer. An epic single-player campaign will feature a new weapons arsenal to combat giant boss encounters that increase the scale of the conflict to new heights. And players will enjoy a new level of community support.
FAQ
Stuck and need some help? Check out some of the questions the community have asked relating to this game. If none of these answer your problem or you want to get some tips when it comes to a particular level, feel free to submit a question of your own.