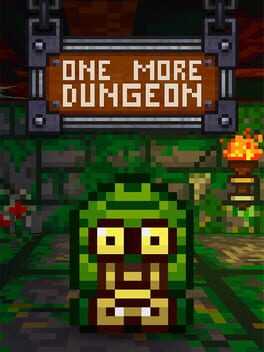 One More Dungeon is a first person shooter roguelike with procedurally generated levels and pixel-art graphics. Being a nameless adventure seeker, you have to get to the final level of the dungeon and destroy the obelisks, which is being used by forces of Evil to invade the world. Use a melee weapon, magic staffs, and antique artefacts, to burst way through the hordes of enemies inhabiting a few game areas.
Stuck and need some help? Check out some of the questions the community have asked relating to this game. If none of these answer your problem or you want to get some tips when it comes to a particular level, feel free to submit a question of your own.
How do you melee attack without getting hit?
I often find I run out of staff crystals which, so far, has been a dear sentency for me. I can't seem to ever hit an enemy with my sword without them hitting me 2 or 3 times before they hit me. What's the secret here? The game is hardly randomly generating levels that are not possible to beat?