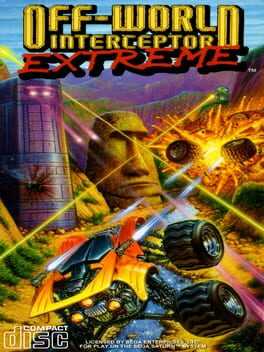 Off-World Interceptor is a third-person vehicular car combat game, released only for the 3DO. An alternate version of the game was later released for the Sega Saturn and PlayStation consoles, named Off-World Interceptor Extreme. The two versions of the game have identical core gameplay elements, though the Extreme version is tweaked to feel more like the arcade mode in the original Off-World Interceptor.
The game was developed under the title "Orion Off-Road".[3]
FAQ
Stuck and need some help? Check out some of the questions the community have asked relating to this game. If none of these answer your problem or you want to get some tips when it comes to a particular level, feel free to submit a question of your own.