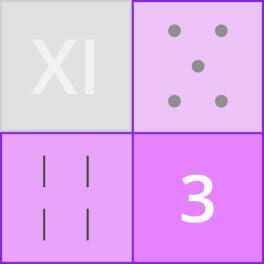 Numerium Challenge is a simple single-player puzzle-game. The objective of the game is to select/click all the numbers on the board before the time runs out.
The game uses numbers, colors and other tricks that test the user's attention, reflexes and speed to succeed.
FAQ
Stuck and need some help? Check out some of the questions the community have asked relating to this game. If none of these answer your problem or you want to get some tips when it comes to a particular level, feel free to submit a question of your own.