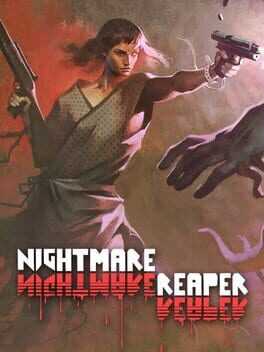 Nightmare Reaper is a dark and violent meld of retro and modern action games, mainly inspired by the classic 2.5D first person shooters of the 90s like Doom, Duke Nukem 3D, Blood, Rise of the Triad and Wolfenstein 3D.
Explore the cursed depths of a nightmare while finding powerful weapons and improving your abilities in this retro first person shooter that breaches the wall between the classics and modern sensibilities.
FAQ
Stuck and need some help? Check out some of the questions the community have asked relating to this game. If none of these answer your problem or you want to get some tips when it comes to a particular level, feel free to submit a question of your own.