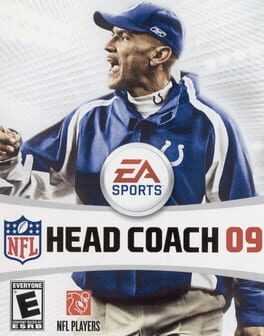 Description of NFL Head Coach 09
EA's football coach simulator heads back to the gridiron in NFL Head Coach 09. With gameplay more akin to European-style "Soccer Manager" games than the Madden NFL franchise from which it spawned, the original NFL Head Coach generally received lukewarm reviews from critics. But after a one-year hiatus -- during which it presumably did a little TV and work spent some quality time with the family -- the franchise returns with a new focus on depth and realism. Once again the coach's livelihood depends on his approval rating, and everything gamers do, from win/loss record, to going for it on fourth down, to choosing whether to yell at the QB after a bad interception, will affect approval rating.
Key personnel decisions have been given an added sense of urgency with the new Live Event feature, which puts all trade, free agency, coaching, and contract negotiations up against a running timer. As in real life, the draft is the centerpiece of the NFL offseason, and gamers can prepare by scouting players in college all-star games, at the NFL combine, and during pro-day and individual workouts. Meanwhile, players can get running commentary on the lives and college careers of more than 20,000 unique draft prospects from NFL Network personality Adam Schefter. Other additions intended to increase realism include: Non-drafted free agent rookies, 75-man preseason rosters, trades involving future draft picks, a new wear and tear injury system, and 300 new sideline animations.
NFL Head Coach 09's online features allow gamers to upload created plays and download, rate, or view any play available. Two players can also go head-to-head in a quick test of coaching acumen. Offline, gamers can adjust their plays in the middle of a game and save the new formations, or create entire playbooks using the coach clipboard user interface. All created plays can then be exported and used in Madden NFL 09. ~ Christopher Brown, All Game Guide
FAQ
Stuck and need some help? Check out some of the questions the community have asked relating to this game. If none of these answer your problem or you want to get some tips when it comes to a particular level, feel free to submit a question of your own.