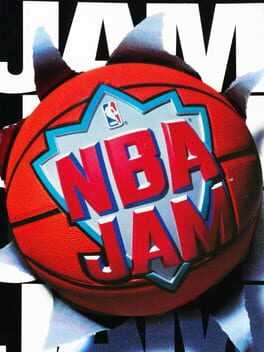 NBA Jam is a basketball arcade game published and developed by Midway in 1993. It is the first entry in the NBA Jam series. The main designer and programmer for this game was Mark Turmell. Midway had previously released such sports games as Arch Rivals in 1989, High Impact in 1990, and Super High Impact in 1991. The gameplay of NBA Jam is based on Arch Rivals, another 2-on-2 basketball video game. However, it was the release of NBA Jam that brought mainstream success to the genre.
The game became exceptionally popular, and generated a significant amount of money for arcades after its release, creating revenue of $1 billion in quarters. In early 1994, the Amusement & Music Operators Association reported that NBA Jam had become the highest-earning arcade game of all time.
The release of NBA Jam gave rise to a new genre of sports games which were based around fast, action-packed gameplay and exaggerated realism, a formula which Midway would also later apply to the sports of football (NFL Blitz), and hockey (2 on 2 Open Ice Challenge).
FAQ
Stuck and need some help? Check out some of the questions the community have asked relating to this game. If none of these answer your problem or you want to get some tips when it comes to a particular level, feel free to submit a question of your own.