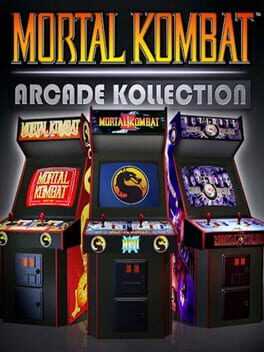 Mortal Kombat Arcade Kollection is a 2011 video game developed by Other Ocean Interactive and published by Warner Bros. Games. It is a compilation of three classic 2D fighting games in the Mortal Kombat series: Mortal Kombat (1992), Mortal Kombat II (1993) and Ultimate Mortal Kombat 3 (1995).
The game was created after an ambitious previous incarnation, a HD remake project titled Mortal Kombat HD Arcade Kollection, was cancelled. Arcade Kollection was released as a downloadable title for PlayStation 3 and Xbox 360 on August 31, 2011 and for the PC on February 1, 2012, to mediocre reviews.
FAQ
Stuck and need some help? Check out some of the questions the community have asked relating to this game. If none of these answer your problem or you want to get some tips when it comes to a particular level, feel free to submit a question of your own.