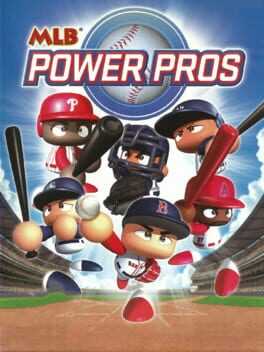 MLB Power Pros is a different take on the MLB license. While the player has the ability to play as authentic players on actual MLB teams, the players are represented by anime characters, with large heads, feet and hands with no arms and legs. The game has been a mainstay in Japan for the last 15 years.
Power Pros does feature options from other real-time games such as Season, Multiplayer and Exhibition modes, it also has a story based mode where the player can create their own character and play up to 20 years, doing activities such as earning the right to move from the minors to the majors, landing big contracts, as well as buying houses and cars, make friends on and off the field, as well as start hobbies and make donations to charities to draw attention to the player.
It also features a Dynasty mode where the player can run a MLB team, trading and releasing with a roster of 40 men and change formations on defense and offense as well as change a pitchers ball speed.
FAQ
Stuck and need some help? Check out some of the questions the community have asked relating to this game. If none of these answer your problem or you want to get some tips when it comes to a particular level, feel free to submit a question of your own.