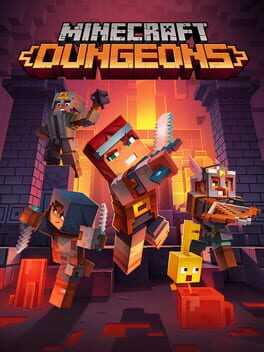 "Brave the dungeons alone, or team up with friends! Up to four players can battle together through action-packed, treasure-stuffed, wildly varied levels, all in an epic quest to save the villagers and take down the evil Arch-Illager!
Discover new weapons and items that will help you defeat a ruthless swarm of new-and-nasty mobs. Fight or flee through canyons, swamps and – of course – mines! Any adventurer brave or foolish enough (or a bit-of-both!) to explore this blocky and beautiful world will need to come prepared. So quickly, gear up!"
FAQ
Stuck and need some help? Check out some of the questions the community have asked relating to this game. If none of these answer your problem or you want to get some tips when it comes to a particular level, feel free to submit a question of your own.