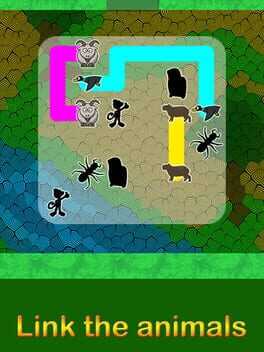 Link the animals is a relaxing, challenging puzzle game where you need to connect each animal with its respective pair. The level ends when all pairs are connected.
* 5 difficulty levels
* More than 340 challenging puzzles
* 20+ animals and other creatures
The game is available for Windows, Linux, Mac, Android and iOS.
FAQ
Stuck and need some help? Check out some of the questions the community have asked relating to this game. If none of these answer your problem or you want to get some tips when it comes to a particular level, feel free to submit a question of your own.