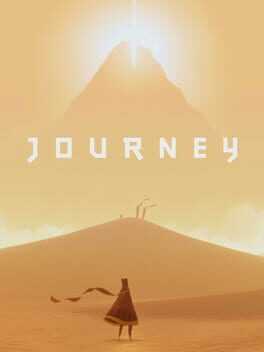 In Journey the player controls a robed figure in a vast desert, traveling towards a mountain in the distance. Other players on the same journey can be discovered, and two players can meet and assist each other, but they cannot communicate via speech or text and cannot see each other's names. The only form of communication between the two is a musical chime. This chime also transforms dull, stiff pieces of cloth found throughout the levels into vibrant red, affecting the game world and allowing the player to progress through the levels. The robed figure wears a trailing scarf, which when charged by approaching floating pieces of cloth, briefly allows the player to float through the air.
The developers sought to evoke in the player a sense of smallness and wonder, and to forge an emotional connection between them and the anonymous players they meet along the way. The music, composed by Austin Wintory, dynamically responds to the player's actions, building a single theme to represent the game's emotional arc throughout the story. Reviewers of the game praised the visual and auditory art as well as the sense of companionship created by playing with a stranger, calling it a moving and emotional experience. Journey won several "game of the year" awards and received several other awards and nominations, including a Best Score Soundtrack for Visual Media nomination for the 2013 Grammy Awards.
GUIDES
Below you will find a collection of game guides for Journey. You can see the full collection of guides using the link below. If you have some useful knowledge you would like to share with others, feel free to submit a game guide and we will publish it here for you.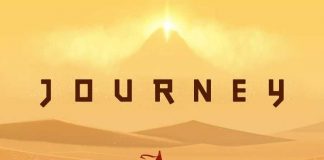 As you make your way across the desert you will find the occasional white orb thing, often in hidden locations. These are glyphs. Collecting one…
FAQ
Stuck and need some help? Check out some of the questions the community have asked relating to this game. If none of these answer your problem or you want to get some tips when it comes to a particular level, feel free to submit a question of your own.