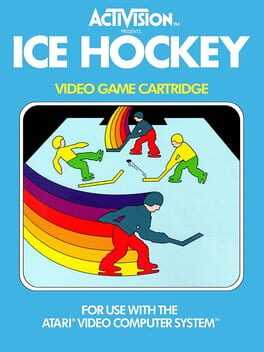 Ice Hockey is a game of two-on-two ice hockey. One player on each team is the goalie, and the other plays offensive (although, the goalie is not confined to the goal). As in the real sport, the object of the game is to take control of the puck and shoot it into the opposing goal to score points. When the puck is in player control, it moves left and right along the blade of the hockey stick. The puck can be shot at any of 32 angles, depending on the position of the puck when it's shot.
Human players take control of the skater in control of (or closest to) the puck. The puck can be stolen from its holder; shots can also be blocked by the blade of the hockey stick.
FAQ
Stuck and need some help? Check out some of the questions the community have asked relating to this game. If none of these answer your problem or you want to get some tips when it comes to a particular level, feel free to submit a question of your own.